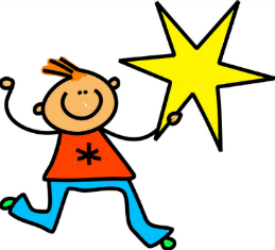 G.o. B.i.g.
(Get Our Bums in Gear)

An accountability and support circle for women who want change

This is a 6 week class designed to support you in setting and achieving a goal. Whether you want to (finally) clean out the garage, develop a new habit, or you're trying to achieve (the ever elusive) balance in your life, this group will help you clarify your goal and jump-start your progress.

This is not a therapy group. Consider it more of a coaching or consultation group with a healthy dose of peer support.

The class consists of:

* A weekly G.o B.i.g. (Get Our Bums in Gear) conference call to check-in with your group, set goals for the week, learn something new and stretch your comfort zone. You can participate on the phone or via the web. Calls will be recorded so if you miss it, you can listen later - though in-person participation is best.

* Homework to help keep you on track and deepen your personal growth.

* A private forum where the group can connect with each other, post homework, ask questions and celebrate successes.

* Access to me via email and the forum to help you if you get stuck.


The next class begins March 7, 2016. Go Big calls will be on Mondays 10:00 - 11:15 AM PDT.

Cost is $107 for the six week class.



If you are ready to be proactive and you know this class is for you, register now!


If you are not sure about this class and you'd like to ask me more about it fill out the form below or you can email me at CTodd (at) Therapy4Moms (dot) com.

Other Services Offered


In-person therapy for individuals, couples and families. Sessions run 50 - 60 minutes.

Telephone/Skype counseling for those in California. Sessions run 50 - 60 minutes.

Micro-coaching. A series of 10-minute phone calls. This is not therapy. The purpose of these sessions is to identify and work toward very specific goals. Specific cognitive skills, behavioral changes, mindfulness techniques will be taught.

Creativity and the Arts for Personal Growth - classes and coaching. This is not therapy. This involves engaging in expressive art activities (visual art, writing, drama, movement etc.) designed to promote personal growth and development. It may be combined with therapy but is not therapy in and of itself.